At this time of year, as people look back on the 12 months that were and attempt to make sense of them, it's not uncommon to hear phrases like "It was a year of two halves". Well, this is a list of two halves. Or it would be if you could divide five in half cleanly. You know what I mean.
By the standards I use to make this short list every year (quality of exclusive gaming releases, features and/or general usability improvements), two major gaming consoles had a pretty dour 2017, two had an absolutely incredible 2017, and one in the middle surprised a lot of people with its tenacious refusal to die. Even outside the spheres of online fanboy arguments, there were some clear winners and losers when it came to videogame consoles in 2017. It was a truly fascinating year to be an observer of the console gaming space, let alone a participant in it.
.
-◊-◊-◊-◊-
VR BEST OF 2017 DISCLAIMER
This list represents my opinion only. I am not asserting any kind of superiority or self-importance by presenting it as I have. My opinion is not fact. If you actually agree with me 100%, that's strange. Intriguing, but strange. Respectful disagreement is most welcome.
-◊-◊-◊-◊-
.
5. PlayStation Vita

(LAST YEAR: 4th)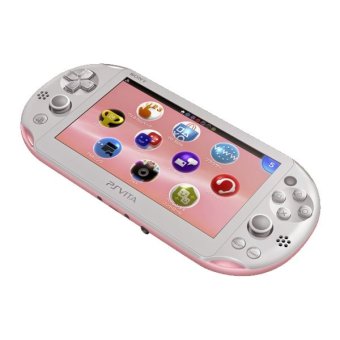 Some might question why I even see fit to include the PS Vita on this list anymore. After all, by this point Sony's most recent portable has been declared either dead or dying for most of its actual life. Such a narrative continues to echo (faintly, it must be said) throughout a general gaming community that has long since written it off. In a year that saw the debut of the Nintendo Switch, a handheld so rich in quality indie and Japanese games that some have taken to calling it the "Vita 2", plenty of Vita die-hards finally pulled the plug on Sony's little beast. All things considered, the Vita's 2017 records shows a much lower output of the fresh indie games, JRPGs and visual novels that were once its bread and butter. There were some exceptions of course – Stellar portable versions of Undertale, Danganronpa V3 and Ys VIII gave the Vita some semblance of relevance over the Switch at times throughout the year, if only for a small community of gamers – but with such a dripfeed of indie support and the (tragically) dwindling mainstream relevance of PSN trophy-hunting, the truly wondrous Playstation Vita may finally be on its last legs. Like, actually. For real this time.