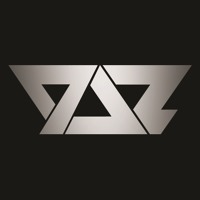 Listeners to the podcast I'm on, the Mega Ultra Blast Cast, will likely be familiar with Dazidia, the talented DJ who provides our music clips and occasionally remixes our trashy talk. So I'm quite familiar with the chilled vibes of his musical portfolio. Yet it wasn't until recently that I downloaded a bunch of his songs and attempted to make a playlist out of them to act as writing/wind-down music. After perusing his Soundcloud profile, this is what I came up with:
(Some of these tracks are also on Daz's new album/playlist release, Denuo. I've marked these particular songs with italics)
1. Jam Session
2. Ascension
3. Sail Away
4. Symphonie de la Vie
5. Cosmic Embrace
6. Moonstruck
7. Everflow (feat. DJ Duane Woods)
8. Substratosphere
9. Technical Difficulties (feat. Esky)
10. Grandeur of the Rainforest
11. Castles in the Sand
12. Peppermint Fairway
13. Unidentified Funky Object
14. Global Ripples Project (Bonus)
15. Aria of the Lounge (Persona Chill-Out Remix) (Bonus)
.
I tried a couple of line-ups and settled on this one for the way it flows nicely in the background of my writing sessions. Of course, no-one knows Dazidia's music better than the man himself, so check out his new playlist/album Denuo by clicking here. All of the above tracks are available for free download from Dazidia's Soundcloud profile, so you too can enjoy the relaxing atmosphere of a sonic Daz journey with minimal effort. I thoroughly recommend the experience!