As we switch from negative to neutral, its worth pointing out that 2017 was a year packed with worthwhile videogames to play, and this sheer volume drives the bulk of the year's trends list. One of the reasons we arrived at such a huge number was that three big genres enjoyed quality years in the business, as did one traditionally strong geographical hotbed of development talent and one particularly noteworthy company from that location. The rest of the list is filled by an ongoing discussion on the very nature of modern game releases. But I don't know why I'm being so cryptic – You're about to read the list anyway (My brain is on ice as I write this in a very-well-air-conditioned waiting room – That could be it). The way I see it, these are the five biggest non-disappointing trends that guided 2017's videogame presence.
.
-◊-◊-◊-◊-
VR BEST OF 2017 DISCLAIMER
This list represents my opinion only. I am not asserting any kind of superiority or self-importance by presenting it as I have. My opinion is not fact. If you actually agree with me 100%, that's strange. Intriguing, but strange. Respectful disagreement is most welcome.
-◊-◊-◊-◊-
.
5. A-Fightin' & A-Racin'
When you stop to think about it, it's a little strange how few representations of certain genres crop up every year when there are so very many games coming out all the freaking time. If you're not an open-world action adventure, sports game, competitive shooter or 2D platformer nowadays, you might as well be a curiosity. But occasionally, the stars align for a certain type of videogame, with multiple major instances of a genre releasing within a single calendar year. In 2016 that genre was the JRPG, which kind of paved the way for a somewhat more open mainstream acceptance of Persona 5 this year. In 2017 there were arguably two genres with enough clustered big releases to raise an eyebrow at – racing and fighting games.
In the former category you had the typically excellent Forza Motorsport 7 in the green corner, doing the reputation of its series no harm while doubling as the major showcase title for super-smooth 4K HDR on the Xbox One X. In the blue corner landed the beyond-long-awaited Gran Turismo Sport, holding the dual mantles of the first GT game AND the first splitscreen track-racing game on the PS4 (almost four years into its life, mind). In the middle was Project Cars 2, which received rapturous applause from the uber-hardcore sim racing community while Dirt 4 picked up its own share of good reviews for its off-road antics. And let's not forget perhaps the best Mario Kart package in history, Mario Kart 8 Deluxe.
As far as fighting games are concerned, 2017 was an even bigger year, with the long-awaited (if controversial) return of the Marvel vs Capcom series in the form of Infinite and the almost universally-lauded launch of Injustice 2. A celebrated veteran returned to action for the seventh time to round out the year's glamour trio (that's Tekken, yo) while Street Fighter V and to a lesser extent Killer Instinct continued to receive new content and balance tweaks. But the year didn't stop there. Fighters kept showing up in all shapes and sizes, from throwbacks and re-releases (Ultra Street Fighter II: The Final Challengers, Pokken Tournament Deluxe) to blockbuster indies both established and fresh (Nidhogg 2, Brawlhalla, Brawlout) to anime-styled (Naruto Ultimate Ninja Storm 4, Guilty Gear XRD Rev 2) to completely fresh takes on the genre (Absolver, ARMS). It's exhausting just listing them, let alone thinking how badly I get routinely beaten in every new fighting game I try.
.
4. 3D Platformers are the New Retro
Though the seeds of this trend were mostly sewn a couple of years ago with a number of Kickstarter announcements, the prophesised shift in weaponised nostalgia among indie developers from 16-bit early-'90s action games to late '90s early 3D platformers happened in force throughout 2017. Certainly the volume of game releases following this trend wasn't on the same level as that of its ongoing predecessor (It's a much more complex endeavour making a third-person game in three dimensions than in two), the stars still aligned enough to make N64 and PS1 kids feel rather at home this year.
The headline-grabber in this department was surely Yooka-Laylee, with its direct-from-Rare development team and highly-publicised crowdfunding campaign. Reception of this title was mixed to put it mildly, with some getting exactly what they asked for in the form of a slavish throwback to the Banjo-Kazooie days, warts and all, while the louder contingent of fans cried foul at the game's refusal to move the genre forward. Somewhat of an antidote to this was A Hat in Time, another N64 collect-a-thon throwback from Kickstarter announced even before Yooka-Laylee. Perhaps due partly to the game's limited PC-only release (for now) and some humbler origins (no pun intended), A Hat in Time was received much more warmly, and I can't wait to get my chance to play it.
Other, lesser-known titles brought their own take to the lost genre, from Poi's low-polygon literalist take to the ultra-crisp straightforward structure of Super Lucky's Tale to the tough but fresh movement systems of Snake Pass. And of course I would be remiss not to mention Crash Bandicoot N-Sane Trilogy and Super Mario Odyssey, who planted gigantic flags in the mainstream announcing that the old-school 3D platformer could still sell like gangbusters. It's a good time to be alive.
.
3. Japan Storms the First Quarter
This is really two trends in one, but they happened to intersect rather conveniently. Two issues I remember getting quite a bit of games media attention half a decade ago were the dire state of high-end Japanese game development and the uneven, bottom-heavy schedule of videogame releases throughout any given year. Though the efforts to solve these have been gradual – as most solutions tend to be – 2017 saw Japan come out swinging early  in a scarcely believable fashion that surely cannot be repeated for a while, at least to the same intense degree.
I cannot remember ever feeling as overwhelmed by new game releases at the end of a January. In the space of about a week and a half Dragon Quest VIII, Gravity Rush 2, Tales of Berseria, Yakuza 0, Kingdom Hearts 2.8 and Resident Evil 7 all hit shelves, each one receiving strong critical reception and sending budgets and calendars into disarray. Though this meant fans of Japanese-developed games (and just games in general) might have needed all of the ensuing two months to get through the new games they wanted to play, they also had to contend with the highly-praised releases of Nioh and Nier Automata, as well as yet another Kingdom Hearts collection in the form of 1.5+2.5 HD and of course The Legend of Zelda: Breath of the Wild. Then, right at the very beginning of April, Persona 5 released to put an ostentatious 100-hour cap on the whole run.
Japanese gaming has rarely seen such a glowing period of dense quality, and if you add in the few big Western releases of the first quarter (like For Honor, Horizon: Zero Dawn and Ghost Recon Wildlands), you end up looking at a sensationally lively three-month stretch that brings new hope to the prospect of publishers spreading out their releases better in the future.
.
2. What Does a Game Release Even Mean?
And the award for most debated topic within videogames in 2017 goes to… well, probably lootboxes and gambling, but the silver medal goes to the unfinished state of videogame releases! It's still a nebulous topic to discuss, given how easy it is to throw the accusation of "unfinished!" at any game that disappoints in the content department – or even just disappoints in general. God knows people on the internet have few qualms about doing so. It's true that videogames are taking more time and more money to develop than ever before and have been experimenting with pre-content-complete releases as a way to combat this.
But 2017 saw the discourse on the ethics and viability of such an approach coalesce around one game in particular – Playerunknown's Battlegrounds. Despite only reaching a so-called "1.0 state", or point of traditional release viability, this week, the PC online multiplayer juggernaut has been available to purchase via Steam Early Access since March, and its stratospheric sales success (20+ million copies worldwide, plenty of which come from China) has forced even the most hardline skeptic to have another think about the value of an ostensibly incomplete videogame.
Yet Battlegrounds wasn't the only harbinger of this potential new paradigm of game criticism – On the opposite end of the spectrum in 2017 was Final Fantasy XV, a game that still seems intent on redefining what can be expected from a single-player experience in the way of expansion and refinement. Free updates tweaking everything from story cutscenes to fundamental gameplay mechanics arrived alongside paid DLC content set within the game's main narrative timeline, meaning someone who plays the game now will have a different experience to anyone who played at launch. We've seen this kind of post-release development in free-to-play games in recent times, but the trend is growing in full-priced retail releases (see also: Rainbow Six Siege, Destiny 2, Overwatch, Splatoon 2, ARMS) and for better or worse, the bar of what players can expect from a videogame's official release are starting to become muddier.
.
1. Nintendo's Best Year?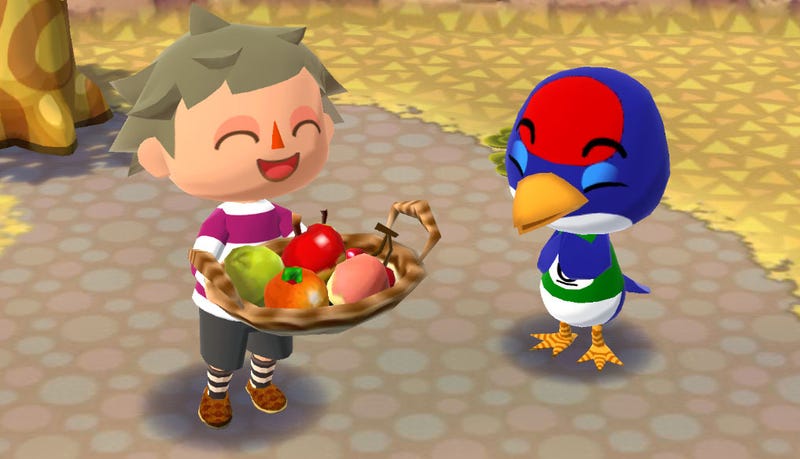 They gosh-darn gone and did it again. The folks at Nintendo have repeated their own history and once again silenced the doubters (temporarily) with a stunning comeback, roughly a decade after their last one. No-one is going to dispute the sheer industry-refreshing appeal of the Nintendo Switch, co-designed by the late Satoru Iwata, supported by an unbeatable slate of quality exclusive games and – crucially – marketed with both intelligence and confidence to multiple demographics. But it's perhaps easy to forget the rest of the company's business decisions seemed a bit shrewder than normal this year as well.
Though bemoaned by plenty of fans early in the year, the decision to keep releasing 3DS games at a steady clip – and good ones at that – could only have been immensely profitable, especially in light of yet another hardware revision to the gem-stacked handheld. Nintendo's characters are branching out into cross-media ventures like it's the 1990s again, with a new theme park well under construction in Japan, an animated Mario movie in the works and, of all things, a Super Mario cereal available for purchase overseas. The Super Nintendo Classic / Mini, which unlike its NES predecessor was actually readily available to buy this year – is a treat for nostalgic players and newcomers alike.
Finally, after testing the mobile waters in two very different ways last year with Miitomo and Super Mario Run, Ninty pushed out two vastly more profitable (and arguably better-designed) phone games through 2017 in the form of Fire Emblem Heroes and Animal Crossing Pocket Camp. Mistakes have definitely been made this year, but Nintendo is making its way back into the public consciousness in an aggressive and maybe even unprecedented way, and more importantly the overall Nintendo-branded videogame lineup that launched inside this single year of 2017 may just be the company's best yet.
.


-◊-◊-◊-◊-
Honorable Mentions


.
—The Phone-&-Console Party Revolution
It was hardly an industry-wide trend, but 2017 saw a clear increase in the availability of party games where participants sit in the same room and use their phone screens to interact. Once essentially the realm of the Jackbox series of games alone, this year saw the likes of the chaotic Use Your Words appearing to challenge The Jackbox Party Pack 4 – to decent reviews – while Sony launched an entire range of cheap, app-dependent party games under its PlayLink label. From the friend-focused fun of That's You! to the karaoke stylings of Singstar Celebration to the ambitious competitive murder mystery Hidden Agenda, the potential of such a unique gaming setup is being pushed further than ever before, which is quite exciting.