And so it is on this joyous Christmas Day that we raise our glasses to the cinematic characters that jumped off the big screen and our streaming devices in 2019; holding up parts of a story that were otherwise flagging, stealing scenes on the regular, or simply sticking with us after the credits rolled on their stories. I saw a lot of movies this year so I had a pretty great pool from which to draw.
Whether due to an acting performance, visual design, writing or a combination of all three, these are my ten favourite movie characters of 2019. As is usually the case on these lists, you tend to be more interesting to me if you're a supporting character or a villain; but there were a few kinda-exceptions to that de facto rule this year.
.
-◊-◊-◊-◊-
VR BEST OF 2019 DISCLAIMER
This list represents my opinion only. I am not asserting any kind of superiority or self-importance by presenting it as I have. My opinion is not fact. To agree with me 100% is rarer than an EA game without microtransactions. Respectful disagreement is most welcome.
THERE ARE SPOILERS ON THIS PAGE!
-◊-◊-◊-◊-
.
.
10. Jack – Mary Poppins Returns
Step right up and see the majesty that is Lin Manuel Miranda in full flight, snacking on scenery like only a man with musical theatre in his blood can. Taking on the surrogate role of the working-class sage / super Poppins fanboy made famous by the great Dick Van Dyke's chimney sweep Bert, Miranda's clear glee at being on the screen in such a huge Disney production helps sell Jack the lamplighter's contagious energy like nothing else. When you choose to make a sequel that by design repeats the musical beats and character archetypes of its iconic predecessor, direct comparisons were always going to be made; but the Hamilton man holds his own in Van Dyke's shadow. At the very least, his cockney accent is better.
.
9. Márgu – Klaus
The cinematic surprise of the year didn't even come from the cinema, but from Netflix's shockingly good Christmas movie Klaus. The film mixes traditional Christmas beats with spicy alternative takes, one of which begets its secret weapon once all the considerable setup is done. Márgu is an indigenous Sámi child who appears out of nowhere in full traditional coloured garb amidst a gaggle of brown-and-black-clad children, sticking out like a sore thumb without speaking a single word of English. Though our anti-hero Jesper quickly dismisses her, she appears again at one of his emotional low points, still grinning with innocent joy, and quickly becomes an adorable confidante of sorts to Jesper despite the un-subtitled language barrier. The fact their relationship is so instantly endearing despite all this is testament to the movie's amazing 2D animation quality, and it's sealed with a wonderfully heart-warming single shot near the film's very end.
.
8. Mysterio – Spider-Man: Far From Home
Another list, another comic book supervillain. Recently Marvel Studios has truly been making up for their forgettable mirror-villains from the foundational years of the MCU by putting some real pieces of work on screen – and they keep the run going with the long-awaited modern cinematic version of Quentin Beck a.k.a. Mysterio. Jake Gyllenhaal, who famously nearly played Spider-Man in the early 2000s, shows how much he relishes the dastardly opportunity by nailing both sides of the legendary master of deception. He sells the illusion of a heroic, selfless man out of his timeline and he carries one of the best scenes in the movie with a devious revealing smile. Far From Home's choices concerning Beck's direction in the final act also make the character far more consequential to the MCU than many would have expected.
.
7. Bo Peep – Toy Story 4
While legions of pundits (myself included) were busy writing off Toy Story 4 as a worthless sequel that could only be a pale imitation of the third movie's magnificence, Pixar was busy writing their greatest character reinvention yet. Bo Peep, Woody's love interest for the first two movies, skipped the third entirely, but the fourth makes her prior absence look like an intentional move – no small feat. She sports a whole new action heroine look, a crook that now (appropriately) resembles a bo staff, and a metric ton of new allies; yet the creative team resisted the temptation to replace voice actress Annie Potts and the result is a portrayal with an evocative gravity to it that would be weird if that kind of thing wasn't Pixar's exact specialty. Running into people from your past who have found new purpose in life is a near-universal human experience, as is discovering just how much of the old them is still around.
.
6. Talos – Captain Marvel
My favourite part of a pretty solid Marvel outing, the shape-shifting skrull leader Talos makes an already fun movie more enjoyable every time he's on screen. Whether he's hamming it up in the villainous human guise of Ben Mendehlson himself or barking orders in the full native alien get-up, he dominates the story's first half – especially because for some reason he has the full Aussie accent in skrull form. But then the film pivots on that point-of-view twist, the skrulls become the good guys, and Talos really starts to steal the show. Mendehlson's rarely-glimpsed comedic chops are put to full use as he starts taking the piss in a disarmingly authentic way that makes you wish the career nerd-villain would get more opportunities for comedy in his roles. He fits right into the successful Marvel mould of sympathetic characters who showcase both weight and levity, and I really hope we get to see more of him in the MCU.
.
5. Ramona – Hustlers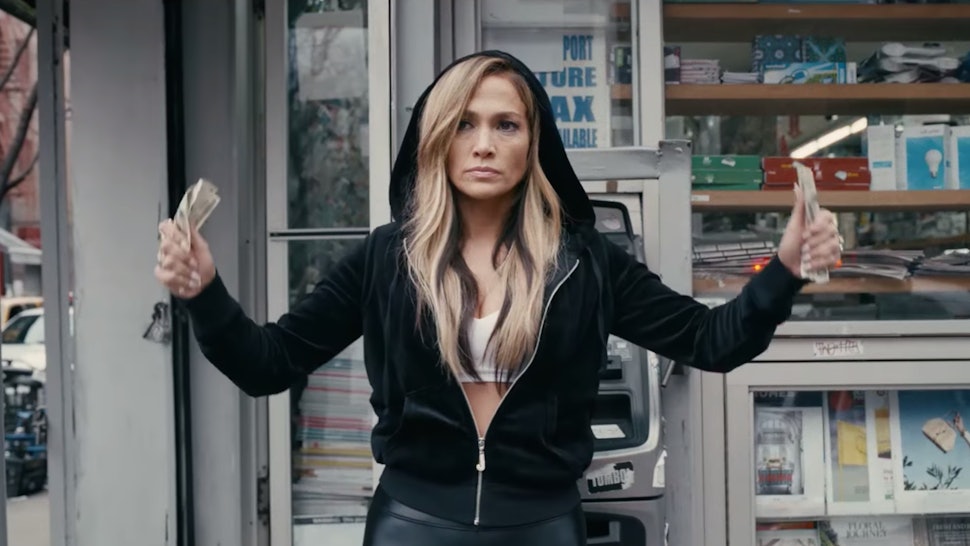 As a friend of mine rightly pointed out when we saw the movie together, Ramona is not exactly a role outside of Jennifer Lopez's wheelhouse. Over the decades she's played plenty of strong, hard-on-their-luck women who overcome their situations in life. But it's still so compelling to see her do that J-Lo schtick with a more mature, wisened and even slightly villainous touch in Hustlers. Based on a real-life alternative entrepreneur with some good old-fashioned Hollywood embellishment going on, Ramona is a street smart, de facto mother hen type with control issues that absolutely owns the first half of the movie; and even after the story moves away from her, she stays the most watchable part of every frame she's in. From scarcely-believable introductory scene to emotionally ambiguous exit, J-Lo gives the kind of performance that is going to get her a lot of attention this awards season.
.
4. Arthur Fleck – Joker
I'll probably be OK going through my life without ever watching Joker again, but I won't be forgetting it anytime soon and I have Joaquin Phoenix to thank for that. He plays the downtrodden and delusional Arthur Fleck about as well as you've heard he does. Or seen him do, of course; you probably saw Joker because it made a ridiculous amount of money. Whatever percentage of the story actually happened to Arthur versus took place in his head, and indeed whatever direction Warner Bros decides to take the character next to answer those questions, Arthur's enigmatic dances and out-of-sync reactions to the world around him carry the oddly-paced movie. He is a relentlessly unsettling, eminently watchable presence on screen throughout the whole cinematic ordeal, and thus the only central film protagonist of 2019 to make this list.
.
3. Ken Miles – Ford V Ferrari
The greatest achievement of Christian Bale's phenomenal performance as real-life driving wunderkind Ken Miles is that almost no one knew who Ken Miles was before the movie came out. At least none of the reviewers I read or watched did, and ditto for my rather motorsport-literate dad. The story of the Ford motoring company's attempt to buy Ferrari, the ensuing snub by the latter, and the revenge-tinted challenge Ford mounted at Ferrari's many Le Mans racing titles afterwards is the stuff of legend, but a lot of the credit for that legend tends to go to Carroll Shelby (played in the movie by Matt Damon). His difficult but absolutely brilliant designing partner – who also drove plenty of record lap times during one of Ford's winning years at Le Mans – has somehow faded out of public memory. Well, not anymore. Bale disappears into the role (surprise surprise) of a man with little patience but a childlike joy for racing, not to mention immense loyalty to his loved ones. It's a kind of public service he's doing, really.
.
2. Richie – IT Chapter Two
In the last few years Bill Hader has certainly become no stranger to serious dramatic roles, but as the grown- up version of Richie Tozier, he straight-up carries IT Chapter Two on his back with a portrayal of deeply unsettled inner turmoil tempered by dry-ice one-liners. Those in the know were warning us non-book-readers that the second half of the IT story was never going to be as compelling or as scary as the first, and that the story's weird ending would be incredibly hard to film in a satisfying way. They were right, but that only makes the film's individual strengths stand out more, and among a raft of pretty good performances Hader definitely turns out to be one of those strengths. Richie's reactions propel the fortune cookie scene. His horror vision – a giant living Paul Bunyan statue – is one of the scariest in the movie despite taking place in broad daylight. He routinely gets the best of the dialogue. He becomes the unexpected emotional anchor of the finale. This Hader kid has a future.
.
1. Detective Benoit Blanc – Knives Out
How did the rather English modern incarnation of James Bond manage to land two roles playing very capable specialists with heavy, comical Southern American accents in the last half-decade? Who knows, but after Logan Lucky it's becoming something of a secondary speciality for Daniel Craig. As the suave, cocky, filter-free Benoit Blanc at the enigmatic edge of ensemble murder mystery Knives Out, the man absolutely commits to an over-the-top drawl that somehow sells the character's cockiness even more convincingly than his unending smirks and body language already do. It also gives him an avenue to amp up his comedic moments, making cartoonish reactions and explorations of his blind spots so much fun to watch. Switching roles back and forth between the one in control and a thoroughly bemused obsessive, Blanc pushes the events of Knives Out more than almost any other character. One way or another I always had a grin on my face when the legendary detective was onscreen.
.
-◊-◊-◊-◊-
Honorable Mentions


.
—Duke Caboom – Toy Story 4
Here's another Toy Story 4 character, because that cast is simply sensational. I could've gone with the hilarious plush brothers, but Duke Caboom is played by Keanu Reeves, and he is the best guy ever who had maybe his best year ever.
—Alita – Alita: Battle Angel
Another protagonist mention, because that alarming real-life anime look actually plays out surprisingly well on screen and Rosa Salazar brings it to life with passion.
—Hattie Shaw – Hobbs & Shaw Endgame
Gets shit done in style while the main two characters throw one-liners across the screen. The dynamic really kinda works.
—Sabina – Charlie's Angels
Because until now, I had never seen Kristen Stewart in a likeable role.
—Cliff Booth – Once Upon a Time in Hollywood
Mainly for two scenes. You know the ones.