That's right, after a few years of an unchanged formula I am finally mixing things up a bit. The gaming trends list was fun but when I was looking at the viablity of doing it again the patterns of 2018 just looked (depressingly) like more of the same. So I am taking a page out of all kinds of other publications' books and doing five different lists so truncated they only have one entry on them. Some of these awards are almost specifically tailored to one entry, while others I could probably have made into at least a top five but I only have so much writing time at this point in the year so that would be less than ideal. Let's give this a try.
.
-◊-◊-◊-◊-
VR BEST OF 2018 DISCLAIMER
This list represents my opinion only. I am not asserting any kind of superiority or self-importance by presenting it as I have. My opinion is not fact. If you actually agree with me 100%, that's odd, but let's have a beer. Respectful disagreement is most welcome.
-◊-◊-◊-◊-
.
.
Best Game Publisher
Sony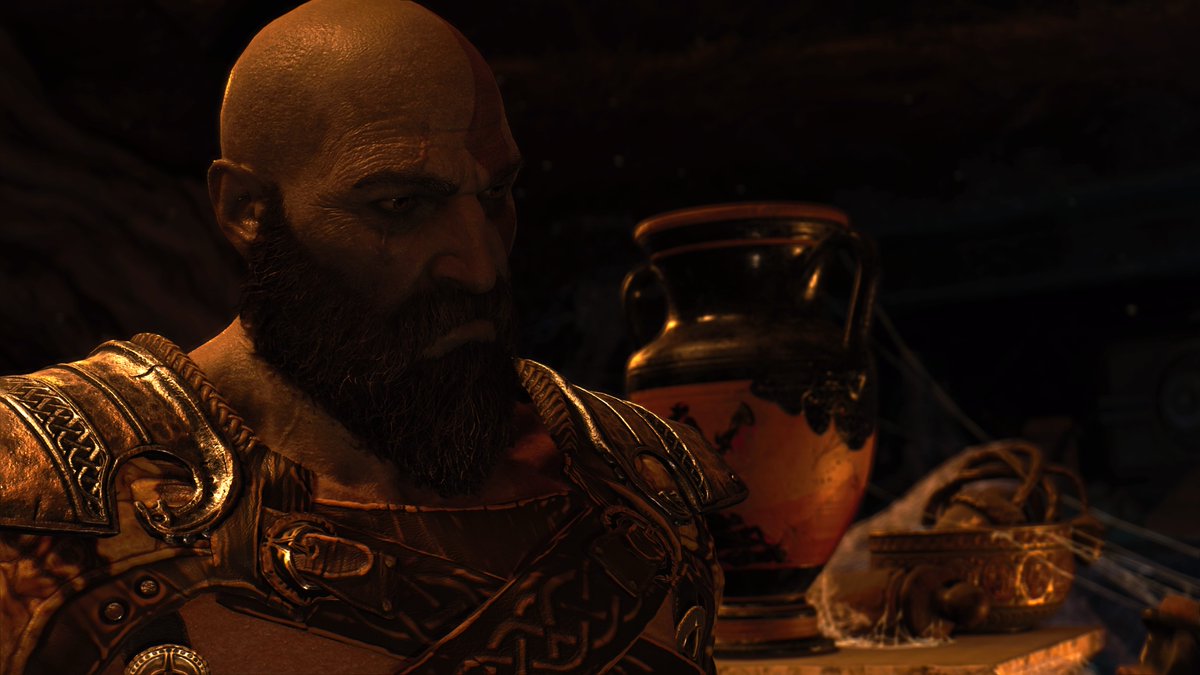 This one is a games media favourite and one I've always wanted to cover on this blog. While major third party game publishers would usually have a good shot at taking this kind of award (which might usually cover both published games and general media presence), Sony's own range of PS4 exclusives from their own stable were just too good to ignore this year. They probably would have won this on the strength of God of War and Spider-Man alone, but the admittedly polarising Detroit: Become Human was also a tremendous achievement in its own right. Sony didn't have the best E3 this year by their standards, but they still grabbed plenty of headlines with their debut gameplay showcase of The Last of Us Part II and Ghost of Tsushima while continuing to prove an old truth – if you want a pile of fantastic single-player games, pick up a PlayStation console late in its life cycle.
Runner-Up Ubisoft

.
Best Downloadable Content Pack
Splatoon 2: Octo Expansion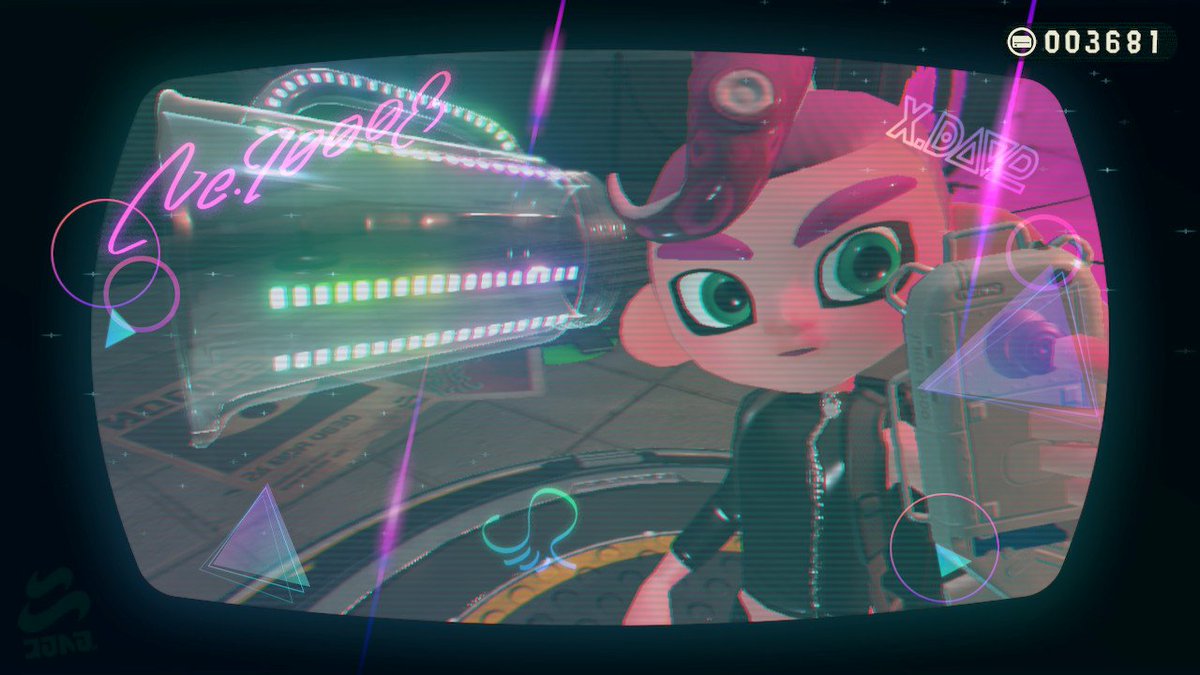 In a year that saw some pretty creative uses of substantial DLC packs – from Far Cry 5's laser-wielding Mars adventure to the Groundhog Day stylings of Prey's stupidly detailed Mooncrash game mode – one videogame publisher delivered more of these than anyone else and yep, you guessed it, I'm talking about Nintendo already. During a year rather light on new first-party titles, as part of a shift in business strategy towards squeezing more value out of existing games, the big N and their partners made a clear move towards DLC – both free and paid – but no such instance was as gigantic in scope, content or impact as Splatoon 2's aptly-named Octo Expansion. Taking place in an all-new location with an all-new playable character, an overhauled UI, new and old characters animated with more detail than ever before and some devilishly difficult levels that push the series' mechanics in creative directions, the 80 neon-soaked stages of the Octo Expansion make for an experience approximately eight times as enjoyable (not to mention as consequential) as the campaign included with the base game. A series that has been so incredibly generous with its free updates over the years needed to hit any actual paid content out of the park to justify its existence and boy howdy, this bad boy has no such issue doing so.
Runner-Up Mario & Rabbids Kingdom Battle: Donkey Kong Adventure
.
Most Versatile IP
Spider-Man
A nebulous award suggested by a friend that I think fits this blog rather well, this is for the Intellectual Property that did the best across multiple mediums over the course of the year. And though last year was his Homecoming, 2018 at times felt like the biggest year ever for New York's famous webslinger. His role in Avengers: Infinity War was a big step up from his Civil War cameo and Tom Holland's rendition of those final Peter Parker lines will no doubt stick in the minds of many for a long time. That was not his only major motion picture appearance this year. His other one saw him appear half a dozen times in different incarnations all at once. Spider-Man: Into the Spiderverse felt like a stroke of once-in-a-generation timing, as an animated movie in its style would perhaps traditionally be confined to a straight-to-DVD (or straight-to-Netflix) release. But on the contrary, it has captured the attention of millions of Spidey fans both seasoned and new. On the game side, Spider-Man closed out the year with a starring role in the surprise announcement of Marvel Ultimate Alliance 3, but overwhelmingly his biggest stage was on the PlayStation 4 in Insomniac's Spider-Man, an incredible achievement in gameplay and story design that well and truly seals this award I've totally just started giving out on this blog. Rest in peace Stan Lee.
Runner-Up My Hero Academia
.
Most Misleading Movie Trailer
Searching Trailer #2
Usually the problem with trailers these days is they reveal too much of the movie they're trying to get you to see. It's annoying enough to make you want to avoid watching all but the biggest, teas-iest ones. Occasionally, though, something more infuriating happens: A trailer will completely betray what a movie is about for the sake of trying to put more bums on seats. War for the Planet of the Apes comes to mind as a major example from recent years, but even that overly selective action extravaganza lie pales in comparison to the second trailer for the excellent Searching. The first one was great – It clearly set the scene for an unnerving drama about the unintended consequences of strained family relationships in today's always-connected world. But clearly that didn't sell enough tickets because the second one layers on an ungodly amount of tacky, blood-soaked horror effects that attempt to sell you on a jump-scare-encrusted ripoff of Unfriended that just doesn't exist. I can't decide what's worse – The fact that this trailer is so poorly done that it may have turned people off the movie or that it may have pulled people in only for said people to leave bored at the actual experience.
Runner-Up Bad Times at the El Royale – Any of the trailers
.
Best K-Pop Rookie
(G)I-DLE
When deciding on a K-Pop representative list I had no shortage of options. Best B-Side felt like it was too easy to cover incidentally in the album section, Best MV isn't different enough from the normal K-Pop singles list, I'm perhaps not qualified enough to talk about Best Choreography, Best K-Pop Group felt too major (and it would have just gone to Red Velvet), Best Comeback felt too granular, Worst Comeback too negative, so in the end I went with this K-Pop fandom staple. A rookie in K-Pop terms is quite simply an artist or group who is in their first year of promoting and performing, and when there are so many new acts dropping all the time it can be hard to stand out. LOONA was perhaps the frontrunner to take this kind of award but after almost two years of build-up and solo single releases they didn't quite stick the landing like such expectation might suggest they would. Instead I'm giving it to (G)I-DLE, a Cube Entertainment group with a nightmarish name to type out that didn't quite hit the ground running with their first single but nailed three of the biggest things for a first-year group to get right in order to stand out in the hyper-competitive K-Pop market (aside from lots of money, of course): A great album, a great song and a standout member. They also breached new ground for a rookie group (or almost any group) as they leveraged a very unique opportunity to get their name in front of millions of people who might not normally be exposed to K-Pop, but you'll hear a lot more about all of this tomorrow.
Runner-Up LOONA
.
-◊-◊-◊-◊-