I have a love-hate relationship with this list. I try and keep it reigned in but really this always ends up as a procession of the things that grind my gears about the entertainment media I consume. There's no pattern or point to it, but clearly it doesn't need one because it's always one of my most read lists. Another thing I also try to do is make this list representative of all three kinds of media I cover here, but I always struggle to come up with genuine worthwhile disappointments in movies and K-Pop – the former because it's just super easy to avoid movies I hear aren't worth watching and the latter because it just always feels a bit forced. So this year my Top 10 Disappointments List is finally what its been threatening to be for years – 100% about gaming. Except for the honorable mentions. Um, enjoy?
.
-◊-◊-◊-◊-
VR BEST OF 2018 DISCLAIMER
This list represents my opinion only. I am not asserting any kind of superiority or self-importance by presenting it as I have. My opinion is not fact. If you actually agree with me 100%, that's odd, but let's have a beer. Respectful disagreement is most welcome.
-◊-◊-◊-◊-
.
.
10. RDR HDR?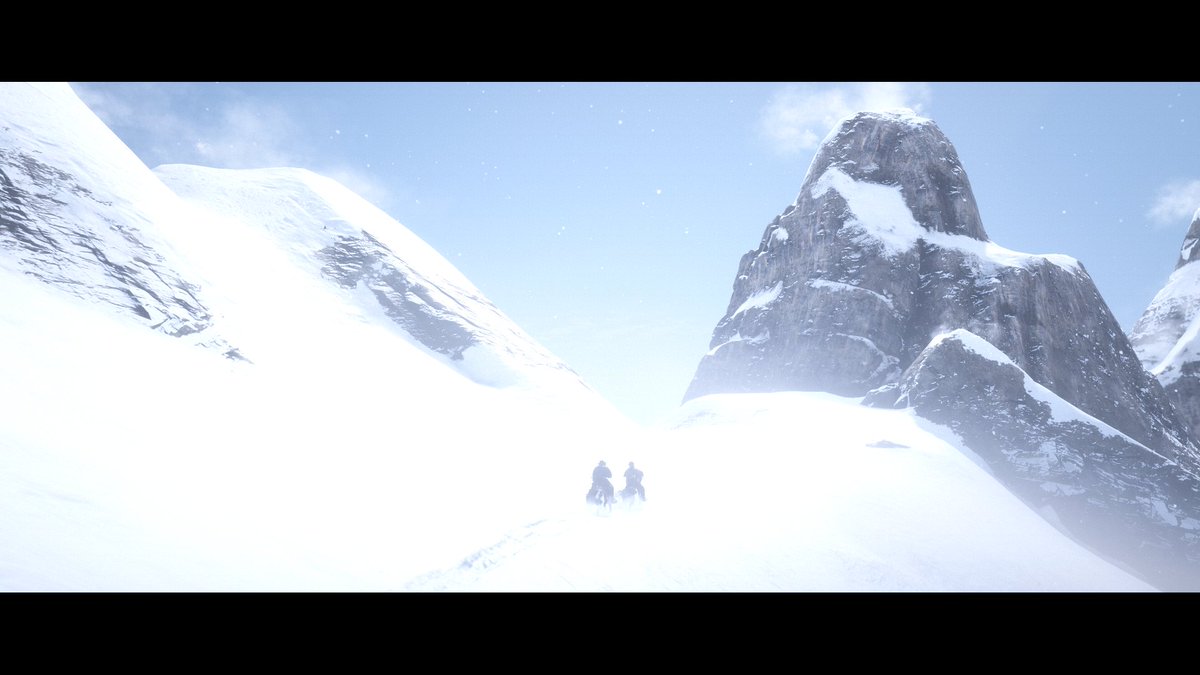 It's probably best to get this out of the way as soon as possible: This is the only time that Red Dead Redemption 2 is going to show up on this blog over the next two weeks. To be clear, a large part of that is because I don't get along with the Wild West setting, I've never understood Rockstar's open-world control scheme and despite some beautiful environments and compelling storytelling, I find most of the game's mechanics unnecessarily obtrusive. I gave it a go anyway because the hype around the game was understandably at fever-pitch and I heard the Xbox One X version would run at a native 4K resolution.
Boy oh boy, does RDR2 look incredible on the X – but from the beginning something was off. The High Dynamic Range calibration in the menus had a maximum luminance of roughly half most modern games and its recommended setting for a display like mine was only a fifth of that maximum (I have one of the brightest sets on the market). I tried five different settings on that slider but I only ever got two impressions – Either the HDR highlights were missing in action or blindingly white. This was particularly noticeable in the game's prologue, when the snowy surroundings appeared to be literally made of light across entire surfaces. It wasn't until a Digital Foundry video a few days after launch that my suspicions were confirmed: Despite its beautiful art direction, animation and resolution, the HDR in RDR2 is fake. As it turned out, that utterly baffling tidbit (alongside the fact that my brother ended up finishing the game anyway) was the last straw and I didn't pick Red Dead Redemption 2 up again.

.
9. Nintendo Switch Online is… Ehhh
Nintendo's deflating paid online service would have been much higher up the list if not for the small positives – It's significantly cheaper than the equivalent services on PlayStation and Xbox, the NES game emulation is fully featured and (slowly) growing, and the voice chat phone app got much better the day it was no longer free. But there's still something undercooked about what it offers, especially when it comes to basic performance issues on major games. Though that low cost will always take a bit of a sting out of the argument – as will a reminder that Nintendo only ever said online would be free until they were ready to charge for it – the fact remains that most people are not like me and probably don't feel like they're getting their money's worth with just online-capable NES games and cloud saves. I don't think there can be much disagreement that Super Smash Bros Ultimate in particular should have performed better under a service that costs money. We can only hope Nintendo understands this.
.
8. Sea of Thieves Stays Anchored
I was getting rather excited for Sea of Thieves in the final moments before launch. I even bought the themed controller and took advantage of a decent deal to get the game digitally so I could have a copy on my Xbox One and a copy on my then-brand-new laptop PC, for sweet co-op. But yeah it didn't work. I tried three times in the first weekend to get online and there was no action. That frustration combined with the reviews bemoaning its lack of content to set me on course to leave it alone for months. There's no trading in for me – I'm stuck with it and can only hope it continues to improve as some say it has been. I did take this screenshot earlier this week (at the time I publish this), which came after my first five minutes of actual gameplay online with two random people. This is me stuck in a tree while volcanic ash rains down around and drains my health. Yeah.
.
7. Cardboard Cut-Out Criticism

Every year there's one entry on this list where I rant more about the widespread – or at least vocal – reaction to something than I do about the thing itself. Nintendo's January announcement of their LABO initiative was interestingly-timed to say the least, following hot on the heels of a so-called "Mini-Direct" that had rewarded unprecedented levels of Twitter hype with a bunch of Wii U port reveals. So it was already on the back foot when it came to the most tuned-in of Nintendo fans, particularly those without children. But it was definitely weird no matter how you slice it. Not necessarily weird for Nintendo given their history, but weird nonetheless. So fair play to the reaction memes, many of which were golden. After a short while though, the over-simplification of what became the disingenuous "hundred dollars for cardboard" calling cry started to get old, particularly as it only focused on a third of what makes LABO so cool and unique. And yes, I will be talking about LABO one more time in a later list.
.
6. State of Decaying Interest
This one is only higher than Sea of Thieves because I had been so excited for it for so long. The idea of the first State of Decay – or what little I'd seen of it – sounded so good to me, but one thing was missing. The layers of mechanics upon systems sounded like my ticket to at last enjoying a zombie survival game. Thing is, it never had co-op. The sequel was pretty much marketed as the first one but with more polish, that sweet co-op, and eventually, Xbox One X 4K support as well. All of its delays and its prominence on the Xbox marketing slate made it seem like it was poised to deliver. I didn't even see the announcement of its half-normal retail price tag as anything other than a cool bonus. I bought it, waited for the chance to play with a mate and then, finally, in the gap between E3 presentations we played. For a few hours we tried to give it a chance but its clunkiness, lack of visual imagination and straight-up bugs repeatedly hammered nails into its once-promising coffin. Later this year Microsoft officially purchased the developers of the series, so I can only hope their next effort gets the support that its design-level imagination deserves.
.
5. PlayStation Doesn't Play Nice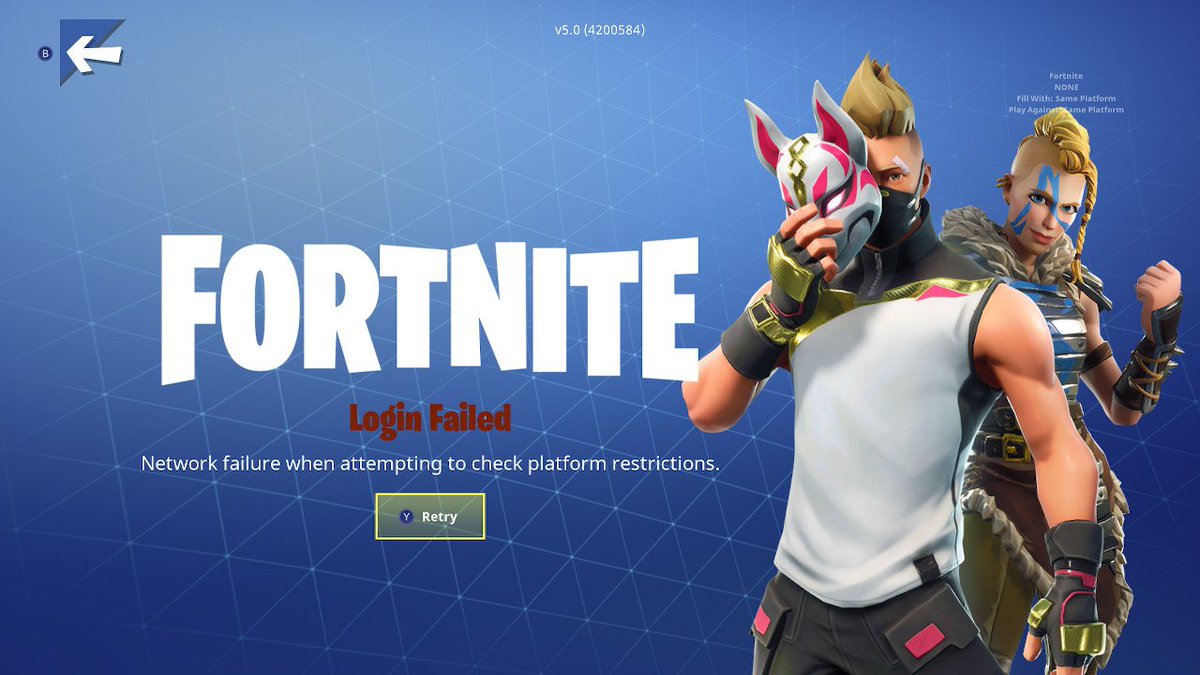 They relented eventually, but for most of 2018 the spectre of Playstation's disinterest in allowing cross-platform play from their end loomed large over some of the biggest games in the world. Though this issue had already been decently well-documented thanks to Rocket League, it wasn't until the middle of this year, when Fortnite came out on Nintendo Switch and many existing players wanted to try it on the platform, that the console market leader really had its feet held to the flames. Sony has such a lead on the other two other major players on the market that it didn't really ever have to concede this particular fight, but perhaps someone looked at how quickly Microsoft fell off the Xbox 360 horse when it came time to be overly cocky and reveal the Xbox One. Public opinion matters. Fortnite's eventual cross-platform unlock can only be a good thing for the gaming community, but given I only played the game on Switch for about a month, exactly around the time that two of my good friends were playing on PS4, it doesn't really help me much.
.
4. Telltale Tells No More Tales
The studio that made me care about The Walking Dead for a moment, introduced me to the Fables comic book series and gave me the best Borderlands story ever while simultaneously expanding my musical horizons is no more. The story of Telltale Games' mismanaged assets, dishonesty towards employees and seat-of-the-pants production strategy is still being pieced together, but the fact that over 200 employees were let go on the spot without severance pay is one of the ugliest reminders of the human realities of game development I can remember. What's more, it was done in the middle of what was set to be an emotional final season of that flagship Walking Dead story. Fortuitously, Skybound Games eventually announced that, with the help of as many ex-Telltale devs as possible, they would finish that season. I have to admit I teared up a bit at the #stillnotbitten hashtag flashing up on screen during the Kinda Funny Games Showcase.
.
3. How the Grinch Stole Hype
It sucks when any game has details leaked or spoiled ahead of time, but for it to happen to a series as famously reliant on a drip-feed of megaton announcements as Super Smash Bros is just that little bit more tragic. So when, weeks out from launch, it appeared that the final roster of Super Smash Bros Ultimate had leaked, even if the final six "new" characters looked like incredible dream-come-true inclusions, countless reactions were dominated by the overwhelming feeling that something had been lost.
Arguably the only thing that could have exacerbated the disappointment actually did happen. Mere days later, the final official Ultimate-themed Nintendo Direct revealed the actual final roster with only two new characters. The surprise of finding out that the so-called "Grinch" leaker (nicknamed as such because of the clever presence of The Grinch movie posters in the leaked pictures for added legitimacy) had faked such an otherwise hype-destroying moment was now overshadowed by the fact that people were now disappointed not to get those wish-fulfilment characters. It must be said, that leak was maybe the most convincing I have ever seen online. It was the perfect crime.
.
2. The Actual Smash Leak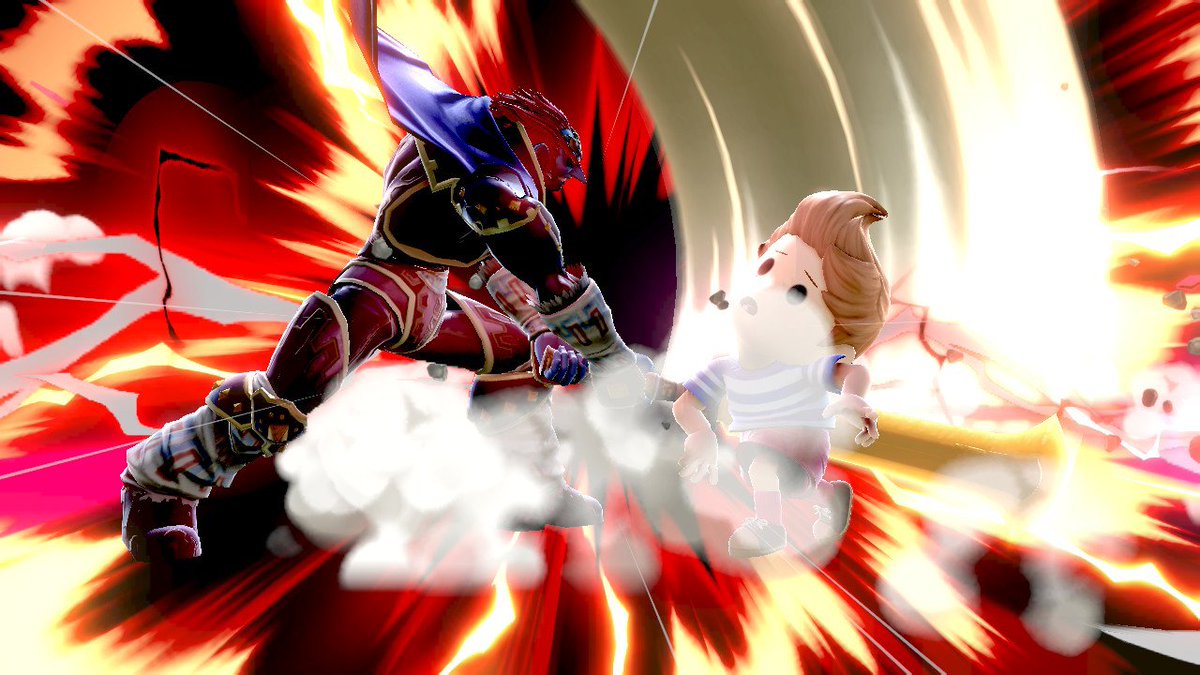 It got worse.
Somehow, the Grinch wasn't the only hype thief of note going into the official Smash launch. Thanks to an alleged retail street date break of monumental proportions and the nature of the Switch's mobile-friendly Nvidia Tegra X1 chipset, a working ROM of Super Smash Bros Ultimate was somehow uploaded and shared online about a week before the worldwide release of the game. Now piracy is one of the few things in the world that is capable of making me viscerally angry, so I often deliberately try to avoid talking about it, but this was next-level audacious. I realise not everyone is going to have the same level of respect for how much work Masahiro Sakurai and his legendary Smash Bros team put into Ultimate, but when actual Smash players and content creators are taking full advantage of the break it's honestly a bit crushing. There was a silver lining to the leak of course – The community got a head start on working out which Classic Mode playthroughs would unlock which characters. Except at least half of them were wrong. How much of that was Sakurai sneakily changing things and how much was the blind leading the blind is unclear.
.
1. 76 Things Go Wrong With Fallout
I normally don't put anything on this list related to games that don't interest me, and I didn't play Fallout 76 (I haven't enjoyed a Fallout game beyond the opening vault section). But the shitstorm surrounding the game was so fierce that it affected me anyway. You just couldn't ignore it. Seeing Bethesda, seemingly the last triple-A third party publisher to avoid the pitfalls and shady business practices of multiplayer-only online services, throw its hat in that exact ring and catch fire so spectacularly felt like a landmark moment in the history of the company's reputation. First the game's Beta launched broken, then the real game launched with no real improvements. The normally "cute" Bethesda bugs became troublesome for large amounts of players and the game's Metacritic score was a shocker. Then the whole kerfuffle over a falsely-advertised part of 76's biggest collector's edition drew more bad attention to the game before the company accidentally leak a whole bunch of players' personal information while trying to fix the problem. You just can't write this stuff.
.
-◊-◊-◊-◊-
Honorable Mentions


.
—Trouble Maker Gets Expelled
Here's something. Remember Hyuna from the Gangnam Style video six years ago? Or Bubble Pop seven years ago? Well the 10-year K-Pop veteran and former member of the Wonder Girls, 4Minute, Trouble Maker and Triple H was removed from her contract with agency Cube Entertainment after a two-month saga sparked by the revelation she was dating a member of Pentagon. Yep. It was a mess and a half and it did not make Cube look good.
—The Crimes of the Crimes of Grindelwald
I saw the first Fantastic Beasts movie with my dad – a rare event – and was going to do the same here but didn't end up seeing this one because of its poor release timing and how bad the reviews were. Now I'm not sure if I should have just seen it anyway, but if I had heard even one single good thing about it my decision might have been easier. Now I'll probably watch it on my TV sometime next year I guess?
—No Release Date for Death Stranding
Not even at the Kojima worship event known as the Game Awards. The dance continues for another day.