Now that we're finally talking about the games of 2017 themselves, it's time to start asking the question – Is this the best year for videogame releases since 2007? Do we at last have an annum worth blowing past 2011 and taking on the year that gave us Bioshock, Modern Warfare, Mass Effect, Portal and Mario Galaxy? It's a short question with a long answer, but perhaps so. If it is, then the ease with which I came up with content for this list makes an awful lot of sense. 2017 was a sensational year for gaming moments that encouraged some good old fashioned water cooler chat.
Even compared to previous years' lists, this one is positively packed with story-related moments, so seriously, proceed with caution. Or don't proceed at all.
.
-◊-◊-◊-◊-
VR BEST OF 2017 DISCLAIMER
This list represents my opinion only. I am not asserting any kind of superiority or self-importance by presenting it as I have. My opinion is not fact. If you actually agree with me 100%, that's strange. Intriguing, but strange. Respectful disagreement is most welcome.
Big videogame spoilers follow!
Seriously!
-◊-◊-◊-◊-
.
10. Simulation – Prey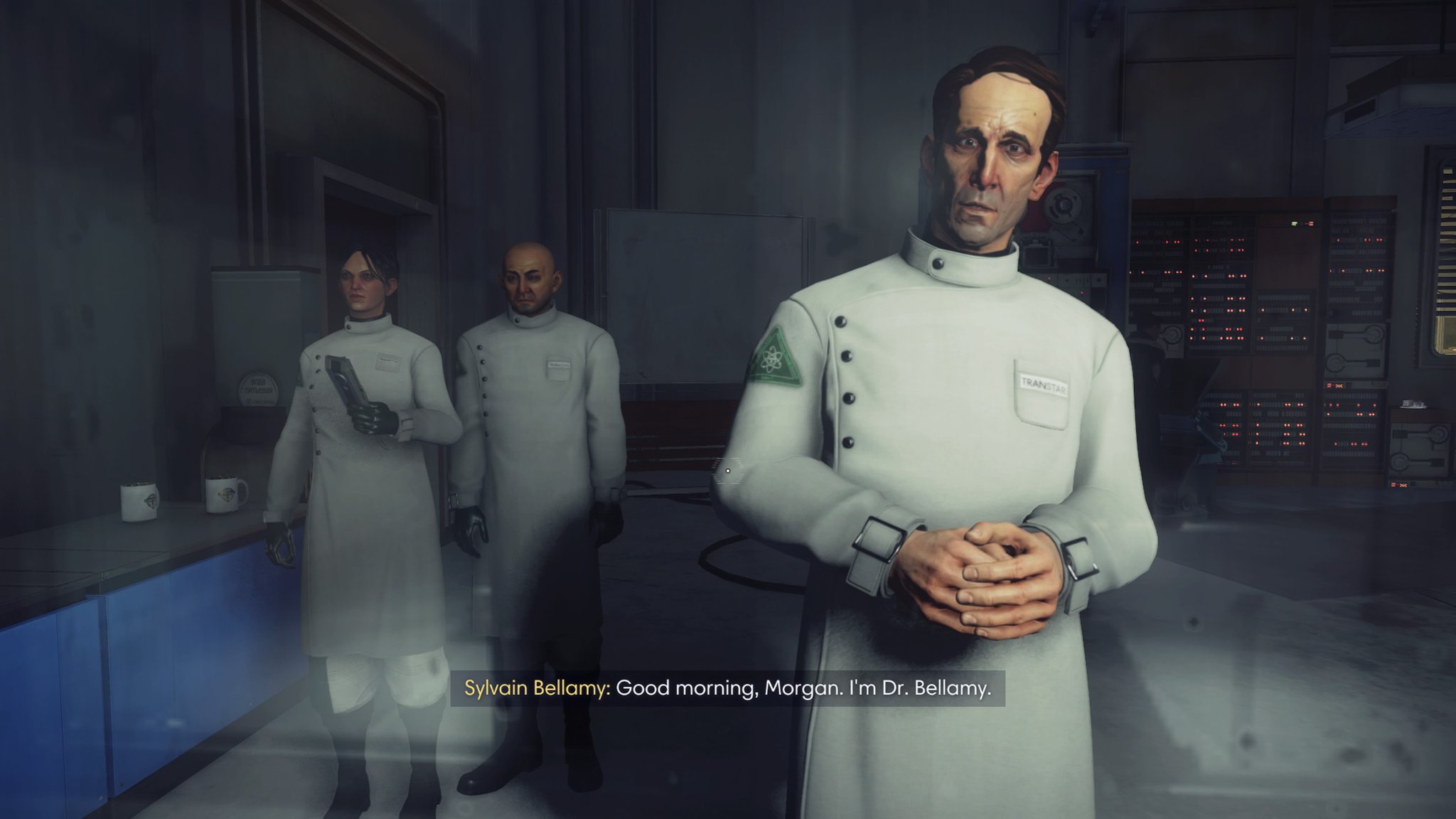 Oftentimes you'll need to get through several hours of a game before reaching any big twists, rug pulls or otherwise shocking plot developments, but Prey gives you several inside the first two hours. The fact that they make such an impact is testament to how well Arkane Studios builds up the pretense of one reality before literally and figuratively shattering it with one melee attack to a glass panel. Prey mixes together a visually arresting Hollywood-style title sequence with some unsettlingly clever tutorials ending with a terrifying first encounter with an alien species, then uses a detail-rich apartment environment and a tiny bit of familial drama to turn your attention in one direction before jolting you back the opposite way. This is all rather effective to say the least at leaving you on edge, setting the stage for a claustrophobic journey of fear and intrigue.