It's truly fascinating to me to watch the cooldown period after a universally-acknowledged year of videogame greatness. Sometimes the vaunted 2007 gets the wonderful afterparty that was 2008 – with the likes of GTA IV, Metal Gear Solid 4, Fallout 3 and Bioshock – and sometimes 1998 gets the uneventful '99 hangover. In the age we live in, packed as it is with more games and more types of games than ever before, it's difficult to argue that any year can be truly bad for releases. That said, 2018 mixed in the kinds of critical and commercial disappointments that might have sunk an older year but only seemed to add a footnote to an annum of tremendously successful standalone titles – especially if you owned a PS4.
This is, of course, my personal favourites list, so games like Red Dead Redemption 2 are absent (for reasons I've already touched on). There are fewer indie games on this list than usual, which doesn't reflect a poor year for smaller-budget games (not even close) so much as it does that sweet spot near the end of a major console life cycle where a number of ambitious projects in development for years all seem to hit at once. There are iterative sequels that perfect a formula, refreshing surprises and a not-insignificant combination of both. Overall it's a list defined by games I did not expect to fall in love with – either because they were entirely new or because I had not ever properly been grabbed by their respective series. In fact, I'd say I was only confident I would enjoy four out of these fifteen games before I played them – and trust me, that's an undeniably low conversion rate for me. Yay for the unexpected.
Eligibility for the countdown is simple. Excluding multiplayer-first titles, I need to have played each game for more than five hours or completed its main path – whichever comes first.
.
-◊-◊-◊-◊-
VR BEST OF 2018 DISCLAIMER
This list represents my opinion only. I am not asserting any kind of superiority or self-importance by presenting it as I have. My opinion is not fact. If you actually agree with me 100%, that's odd, but let's have a beer. Respectful disagreement is most welcome.
-◊-◊-◊-◊-
.
.
15. Unravel Two (XBO)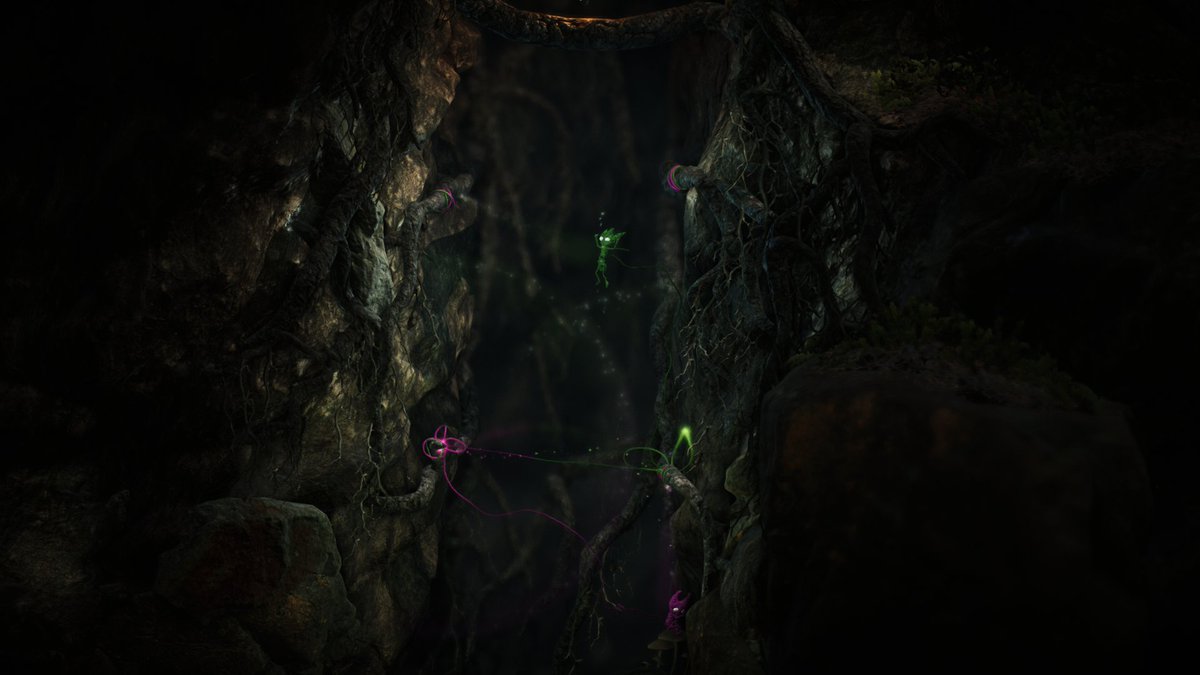 E3 week was pretty uniquely special this year because for the first time in a long while, I was just as excited to play unexpected games that had just come out as I was about those on the horizon. One of several surprise "out now!" releases during E3 2018 was Unravel Two, a sequel to one of the indie darlings of E3s gone by. While I didn't hear great things about the first game in terms of mechanics and ended up skipping it entirely, I was extremely happy to find that the sequel picks up the slack in a big way while presenting a world just as visually stunning. The rope physics in this game are the best I've ever had the pleasure of finding in a 2D platformer and they are used to great effect for both fluid movement and puzzle solving – the two often going hand in hand – but the kicker is that the entire 5-hour adventure absolutely sings in co-op. I played Unravel Two start to finish with my sister, who rarely plays games, and she was as glued to the screen as I was.