Here we are. Time to count down my favourite videogames from a truly phenomenonal year for the medium (The best in ten years?). There are some games on this list that I would wholeheartedly recommend to anyone even remotely interested, but the real measure of 2017 is the games that don't make the list because I just didn't have time to get into them. And no, I don't just mean games other people liked but didn't really grab me. I'm talking Horizon Zero Dawn, Cuphead, Yakuza Zero, Steamworld Dig 2, Night in the Woods, Tales of Berseria, Golf Story, Gang Beasts. Games that in any other year I would have been all over. Games I've already seen on many other top ten lists across the internet.
Part of this can probably be attributed to my conscious decision not to ignore good games on the 3DS as long as they were coming out. I clocked nearly 200 hours of combined 2017 playtime on my 3DS according to its activity log – mostly on trains and buses – and if it weren't for the Nintendo Switch overshadowing it on every big site and YouTube channel I would have been shocked that I wasn't seeing some of these 3DS games on more people's lists. Of course, the Switch was still a thing, so there are more Switch games on this page than on any other console. The rest of the numbers are made up by some delightfully surprising indie and triple-A games gripping enough to help me temporarily forget about all the other games I could be playing. What an insane year.
A game qualifies for the list if I play it for over five hours or finish it. You'll see the platform on which I played each game in parentheses next to its title.
.
-◊-◊-◊-◊-
VR BEST OF 2017 DISCLAIMER
This list represents my opinion only. I am not asserting any kind of superiority or self-importance by presenting it as I have. My opinion is not fact. If you actually agree with me 100%, that's strange. Intriguing, but strange. Respectful disagreement is most welcome.
-◊-◊-◊-◊-
.
15. ARMS (NS)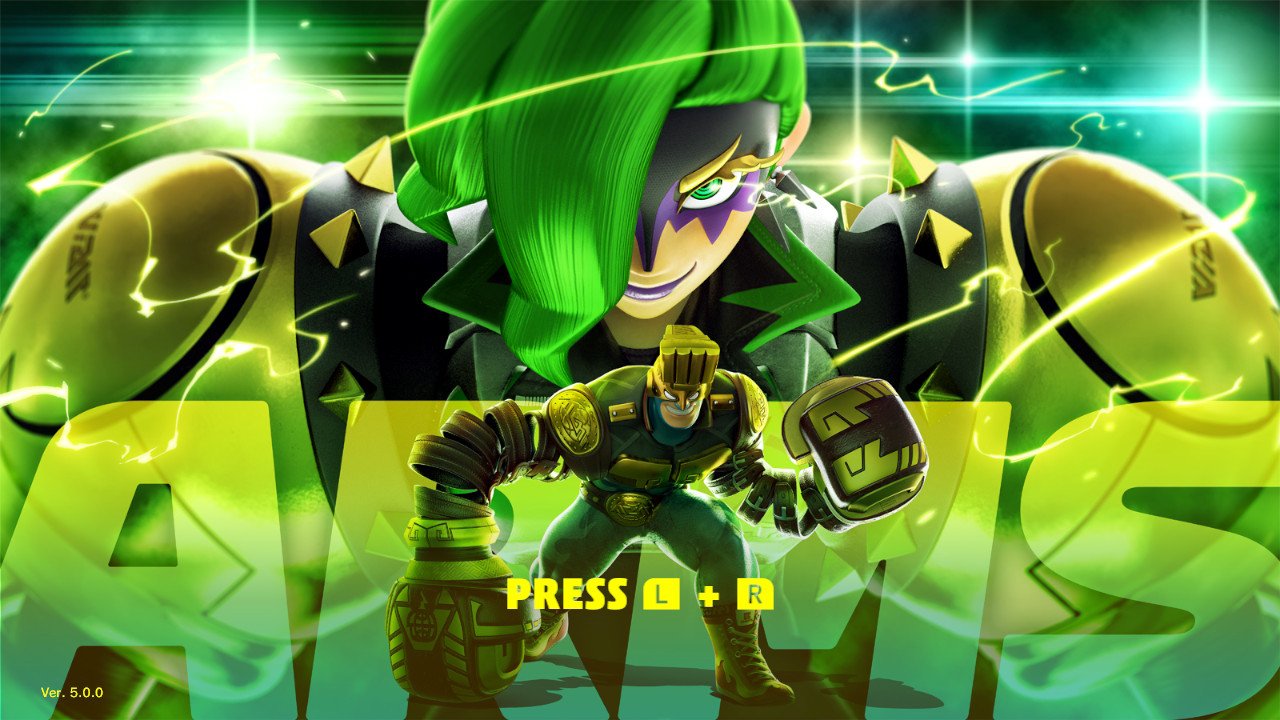 Major new IPs from Nintendo are rarer than a PC without Playerunknown's Battlegrounds installed, so it's a big deal when one comes along. Following in the spiritual footsteps of 2015's Splatoon, ARMS is an attempt by Nintendo to refresh what players can expect from a fighting game, in much the same way that Splatoon injected new life into the shooter genre. Taking stylistic cues from Blizzard's Overwatch in the character design department and infusing these designs with Nintendo wackiness, ARMS is a charming game with deceptive mechanical depth and phenomenonal 1v1 duel multiplayer. Though the rest of its modes are inherently less deep and the game's single player mode is basic at best, ARMS is my pick for most improved game of the year post-launch, with extra incentives, modes and characters now part of the package. And let's not forget that theme song, which slots right in alongside Nintendo's catchiest first-party tunes. ARMS should not be overlooked by anyone buying a Switch.